by Diane Wilson
Follow Diane's day-by-day account of the latest Global Hunger Strike against Formosa Plastics. You can join her by signing up here.
Nancy Bui and I spent two days in Maine where I spoke about the fight with Formosa Plastics and our lawsuit over their plastic pollution at Colby College, and Nancy spoke about the Vietnam disaster. It's more walking and speaking then I've done in a while. Nancy came with me and she constantly gauged me on how I was feeling. Pretty perky, I say. I'm moving. I'm moving. One step at a time. Just to the end of the hall.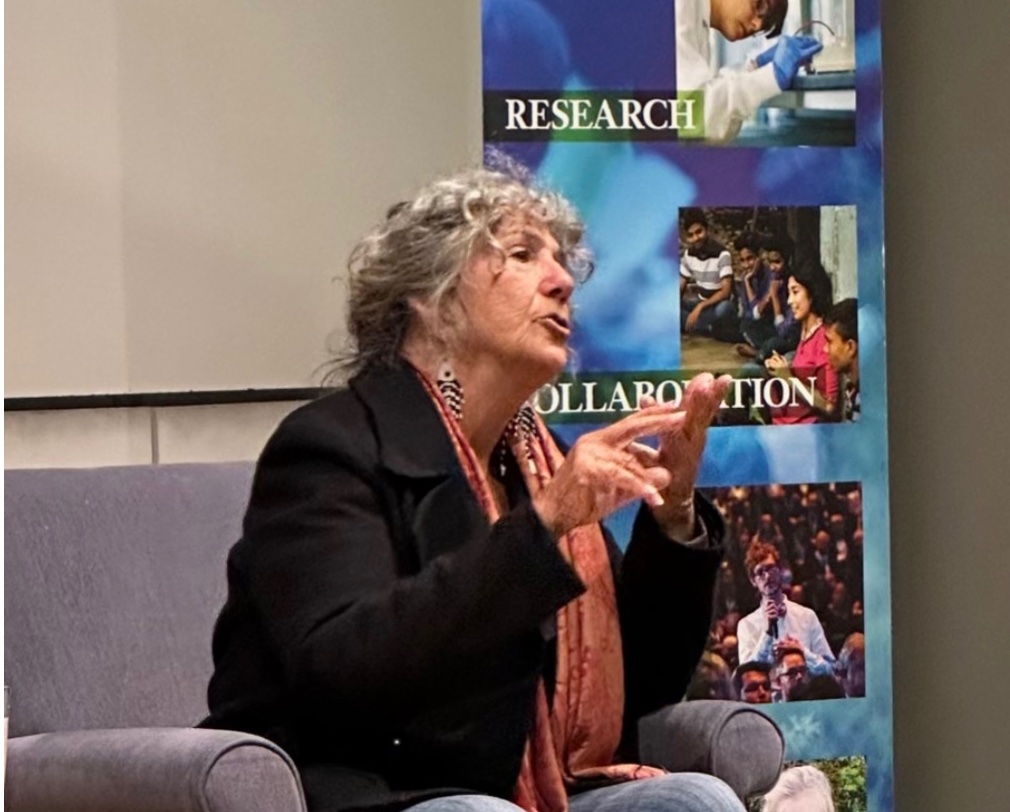 Then today was the long haul backwards through the airport terminals. Chicago being the worst. The rep at the United gate said our next gate was just a short way down the hall. She lied; it was a marathon.
I'm sitting on the last train out of dodge. United Airlines to Austin, Texas. I have a profound sense of relief. No more traveling. Just my red truck over the causeway to Formosa's ditch. Dan has been sitting there for me like a trooper. Through the worst of it. Rain in the ditch. Threats of possibly being stuck. I didn't tell Dan the real risks of being stuck in Formosa's ditch. Digging up mud and spinning tires. No, better not to tell Dan about that. And all of Formosa watching him.  But I hear its nice and sunny now. And he got my tent up and it's not blowing away. And I'm bringing more flags tomorrow. Flags, flags, flags! I love the flags! No mistaking it. We are there and have an occupation going on!
Fasting notes: weakness, dry mouth, and habitual sleepiness. But after an hour or so in the morning, the energy rises. I am convinced it is all those good thoughts coming my way.